For example: Gypsy was in love with Lorelai, according to Rose Abdoo.
The Gilmore Girls pilot hired and fired two separate Deans before they got to Jared Padalecki.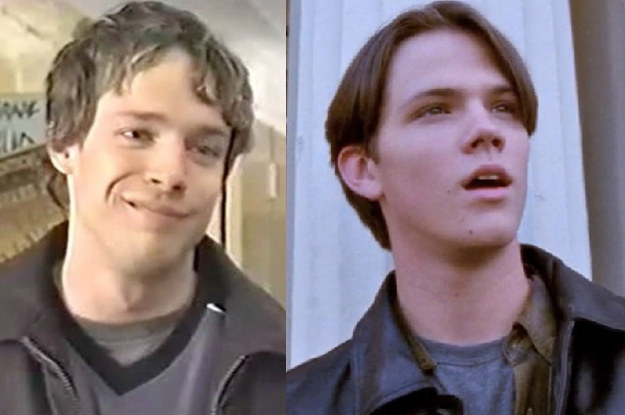 Mara Casey and Jami Rudofksy, the show's casting directors, said at the Gilmore Girls Fan Festival in Washington Depot, CT this past weekend that they came in after the second Dean, Nathan Wetherington, was let go. (You can watch him in the unaired pilot here.)
One of the casting directors couldn't keep it together when Melissa McCarthy came in to audition for Sookie.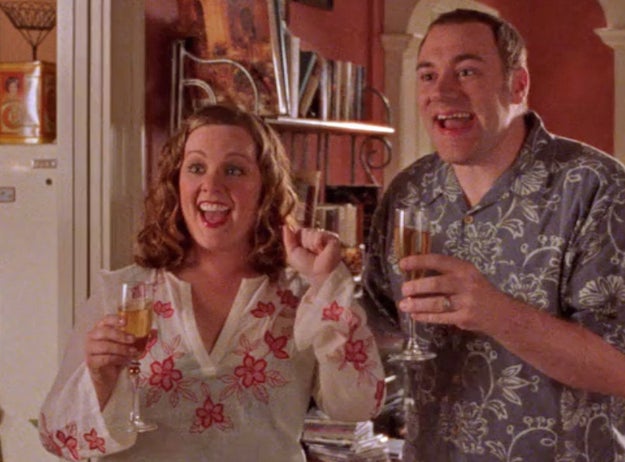 "Melissa McCarthy came in and the energy just [skyrocketed] — people sat right up," Rudofsky said. "I couldn't keep my shit together," Casey added. "It was a terrible feeling to not be able to control yourself, because you want to be there for the actor [as a casting director]. And I laughed my ass off, and each time she came back I was like, I gotta get my shit together, man."
Warner Bros.
The costume designers only had about a day to make those PJs with Jackson's high school wrestling photos all over them.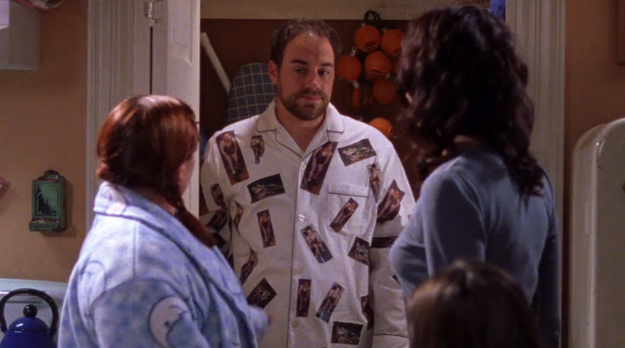 "I saw Jackson [Douglas] and I said, 'I need you to email me pictures of yourself in high school,'" Valerie Campbell told fans at the festival. "I started photoshopping all the images of Jackson's face onto other people's bodies. I found some online, and then one of our [crew members]'s sisters had a son who was into wrestling. … She brought us all her son's wrestling photos, and I photoshopped Jackson's face onto them. Then Brenda [Maben, the costume designer,] took the images and heat-pressed them at Kinko's. We were still ironing them on and got them onto Jackson just in time."
Warner Bros.
It was Rose Abdoo's personal belief throughout the show that her character Gypsy had a thing for Lorelai (Lauren Graham).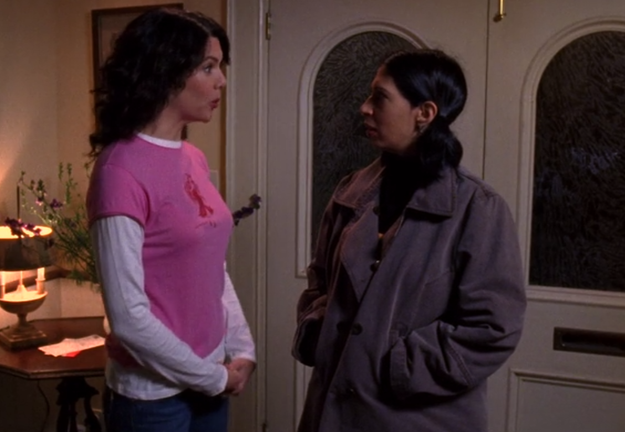 "When someone said to me that Gypsy had ended up with Andrew… I don't even know why I thought this but I said, 'Gypsy? She's got a crush on Lorelai,'" Rose Abdoo said at the festival. "She's so delighted to be in any scene with Lorelai. I'm sure you guys remember the episode where the town has pink ribbons and blue ribbons [after Luke and Lorelai break up.] I was very protective over her. …Gypsy loves Lorelai."
Warner Bros.
---
About
,
Didn't
,
Facts
,
Gilmore
,
Girls
,
Know
,
Probably