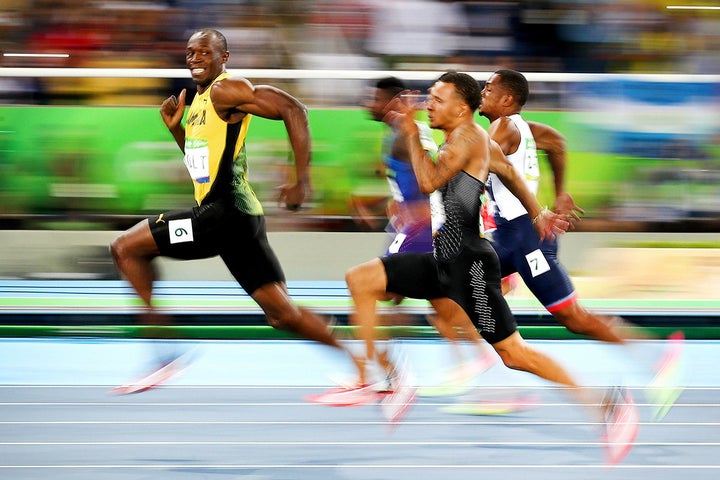 Usain Bolt of Jamaica competes in the men's 100-meter semifinal on day nine of the Rio 2016 Olympic Games.
Cameron Spencer / Getty Images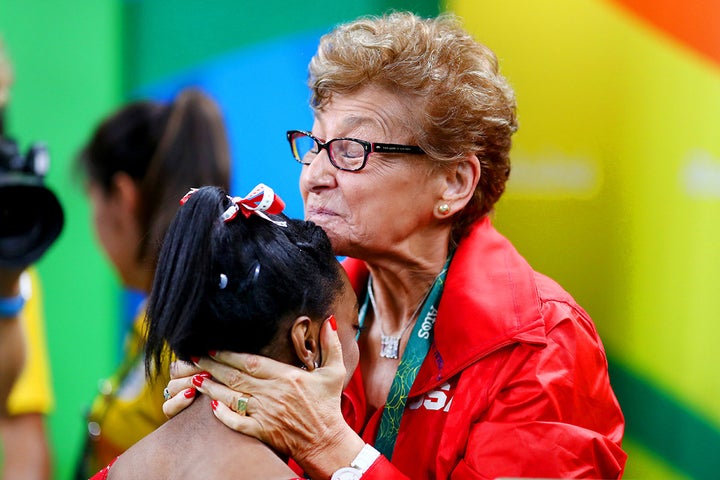 Simone Biles of the United States is congratulated by team coordinator Marta Karolyi after winning the gold medal in the women's vault.
Ryan Pierse / Getty Images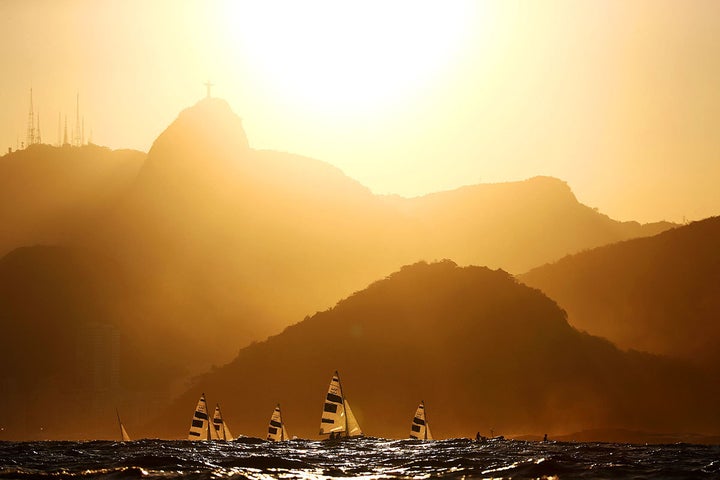 Boats of the men's 470 class sail back to shore after competing on day nine of the Olympics.
Clive Mason / Getty Images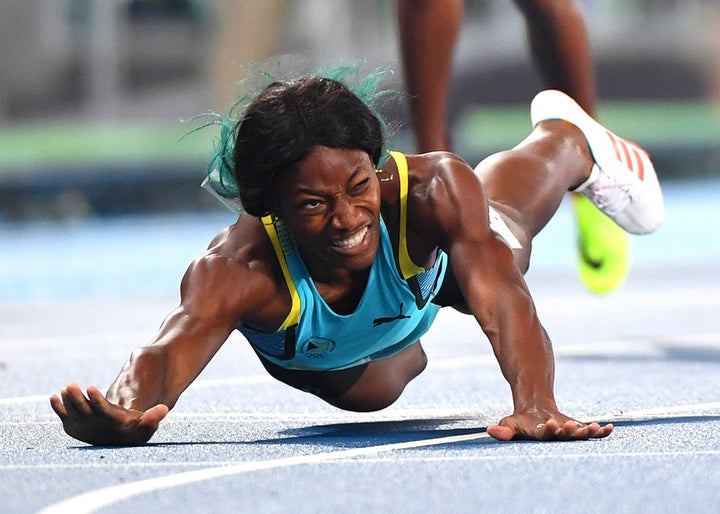 The Bahamas' Shaunae Miller dives across the finish line to win the women's 400-meter final.
Olivier Morin / AFP / Getty Images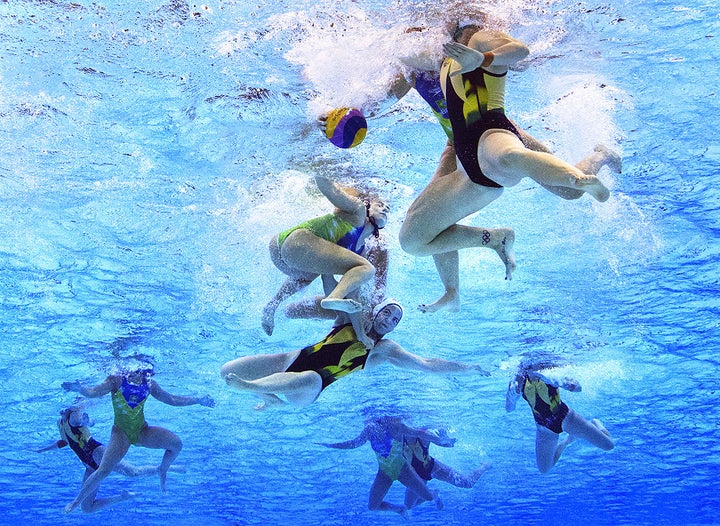 Gemma Beadsworth of Australia is dunked during the women's water polo qualification match between Australia and Brazil.
Adam Pretty / Getty Images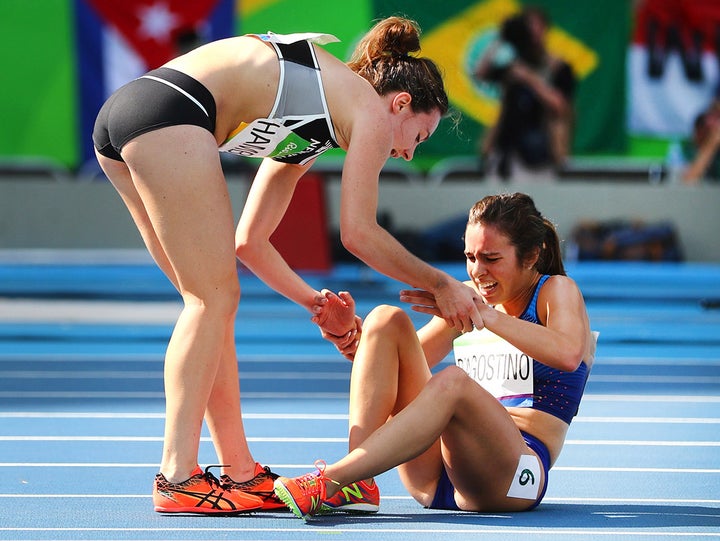 Nikki Hamblin (left) of New Zealand stops during the race to help fellow competitor Abbey D'Agostino of the US after D'Agostino suffered an injury.
Kai Pfaffenbach / Reuters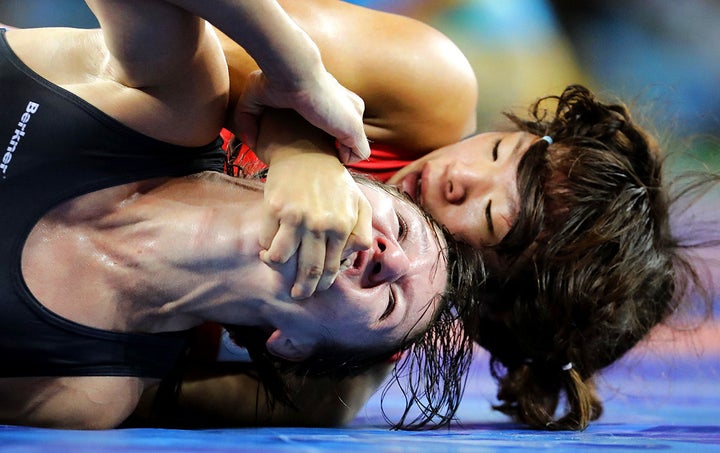 Latvia's Anastasija Grigorjeva (left) and Japan's Risako Kawai compete during the women's wrestling freestyle 63-kilogram competition.
Charlie Riedel / AP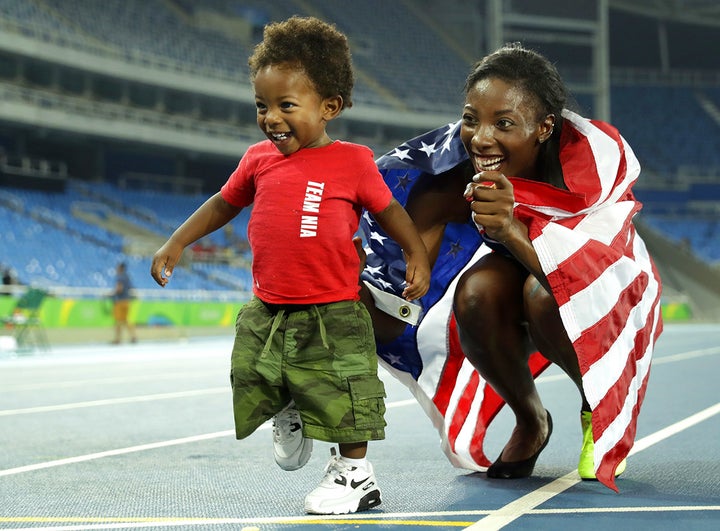 United States silver medal winner Nia Ali poses with her 15-month-old son Titus after the women's 100-meter hurdles final.
Matt Dunham / AP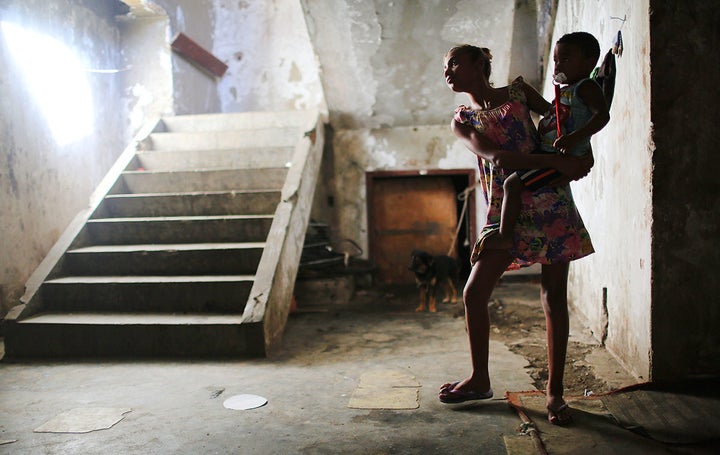 A woman holds her baby brother in the hallway outside their apartment in the Mangueira favela community in Rio de Janeiro. Much of the community sits about a kilometer away from Maracanã Stadium, the site of the opening and closing ceremonies for the Rio 2016 Olympic Games. Around 1.4 million residents, or approximately 22% of Rio's population, reside in favelas, which often lack proper sanitation, health care, education, and security due to gang and police violence. Hundreds of residents who live in the surrounding structures must collect water from hoses, as there is no running water in the buildings.
Mario Tama / Getty Images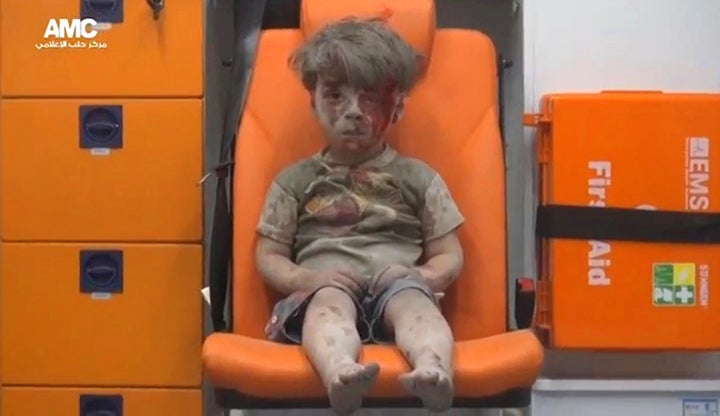 A still image taken from a video posted on social media shows a bloodied boy sitting in an ambulance after an airstrike in Aleppo, Syria.
Reuters Tv / Reuters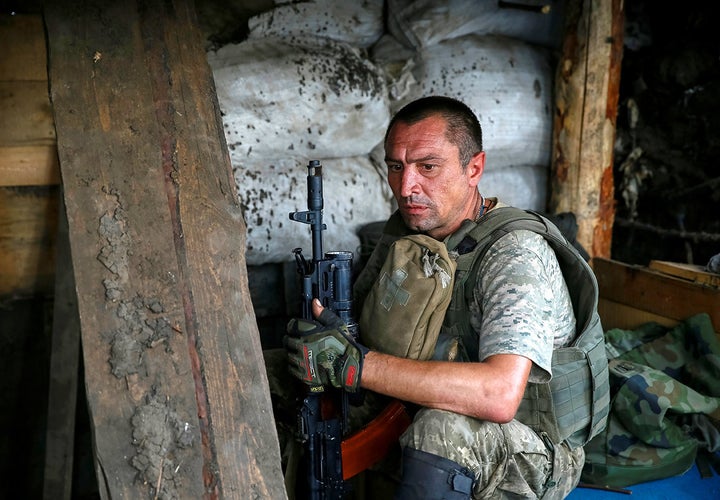 A Ukrainian serviceman at his position on the front line near Donetsk, Ukraine.
Gleb Garanich / Reuters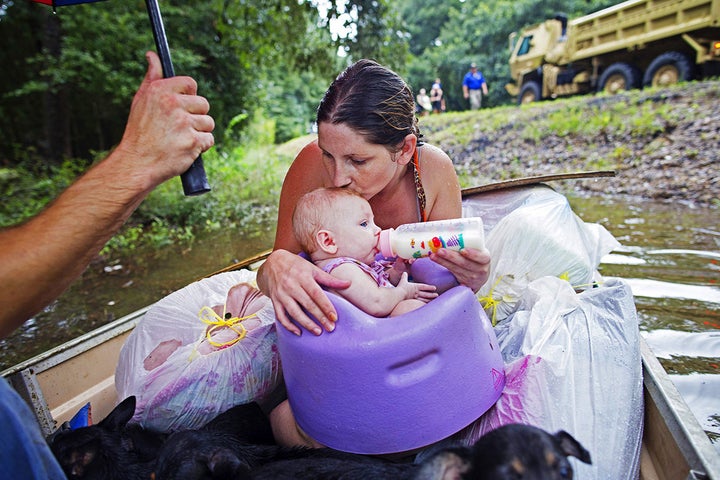 Danielle Blount of Walker, Louisiana, kisses her 3-month-old baby as they wait to be evacuated by members of the Louisiana Army National Guard after heavy rains inundated the region.
Max Becherer / AP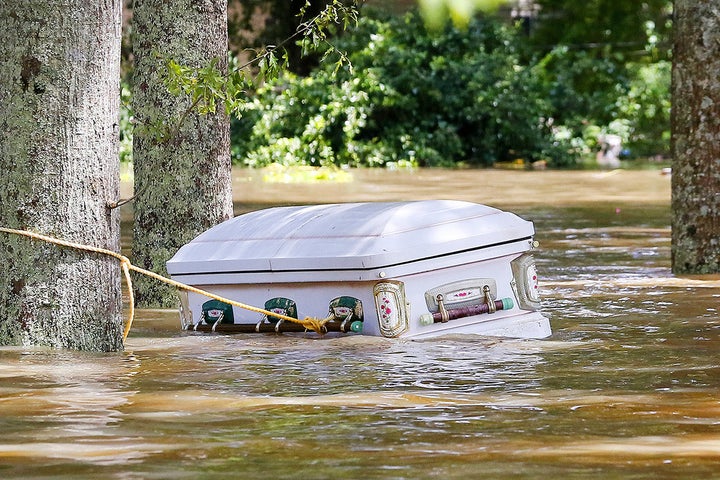 A casket is seen floating in floodwaters in Ascension Parish, Louisiana, after heavy rains.
Jonathan Bachman / Reuters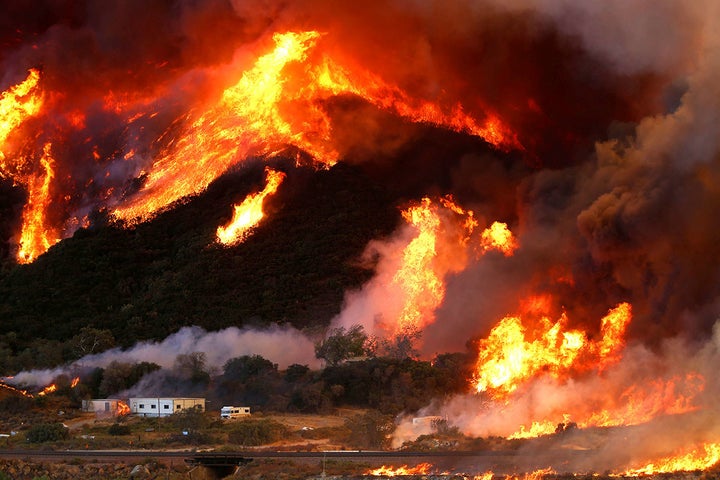 Flames whipped by strong winds burn though a hillside during the Blue Cut Fire in San Bernardino County, California.
Patrick Fallon / Reuters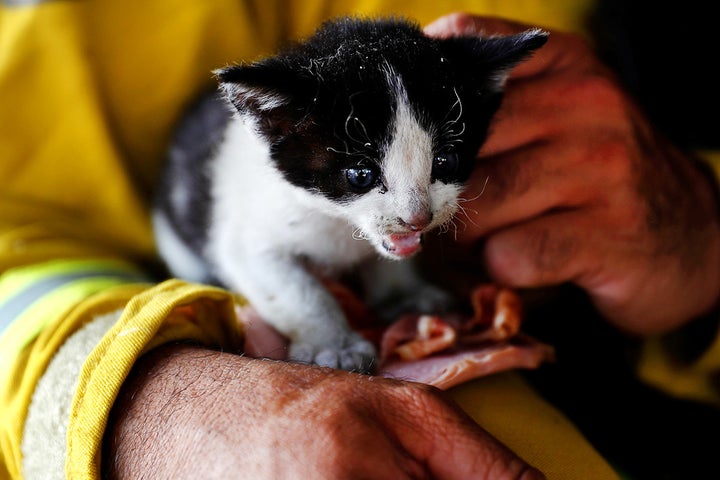 An injured kitten with heat-singed whiskers is tended to by Fire Chief Aldo Gonzales during the Clayton Fire at Lower Lake in California.
Stephen Lam / Reuters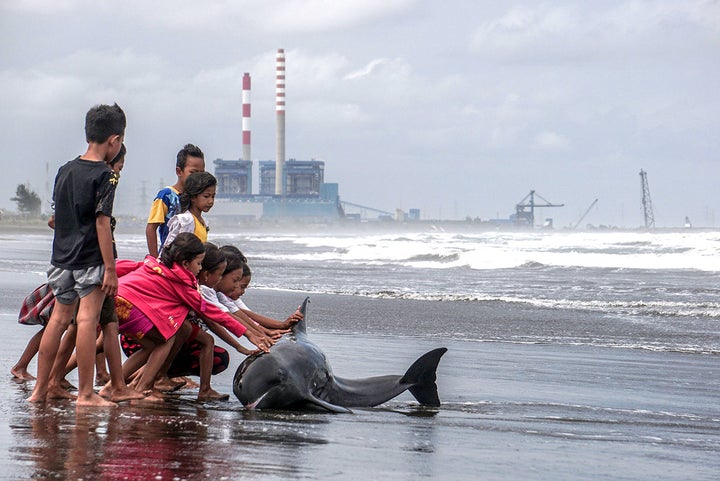 Children try to push an injured and weak dolphin back into the water after it washed ashore during bad weather and high tides in Central Java, Indonesia.
Antara Photo Agency / Reuters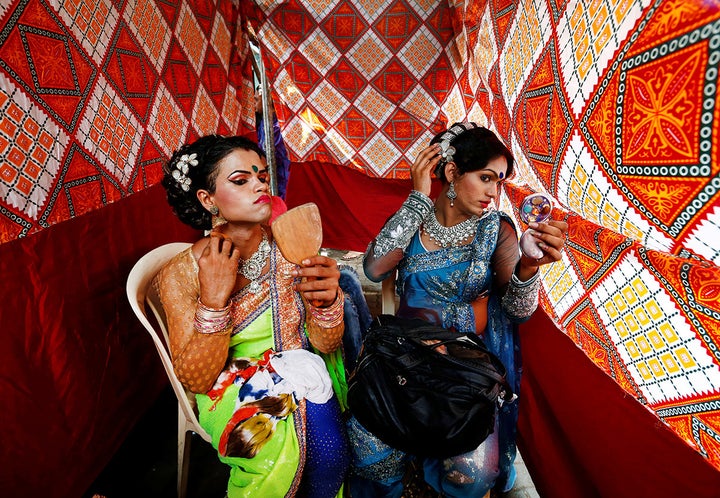 Celebrants apply makeup before the Raksha Bandhan festival celebrations in a red-light area of Mumbai.
Danish Siddiqui / Reuters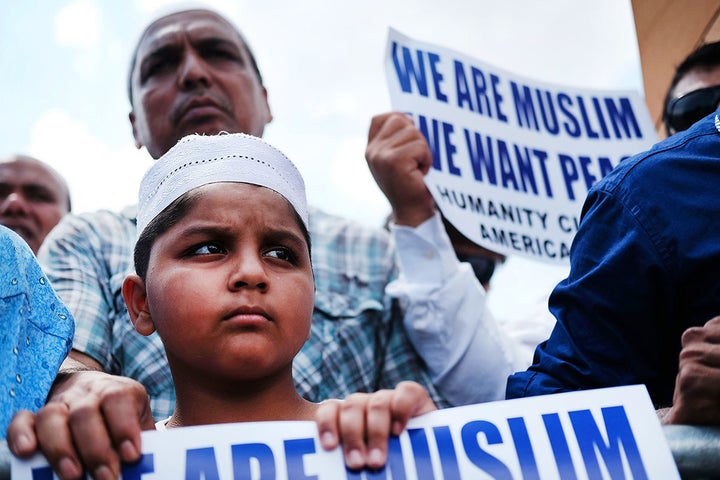 Muslims attend a mass prayer for Imam Maulama Akonjee and his assistant, Thara Uddin, who died in a fatal shooting outside of the Al-Furqan Jame Masjid in the Queens, New York. Hundreds gathered near the mosque to demand justice for the murders.
Spencer Platt / Getty Images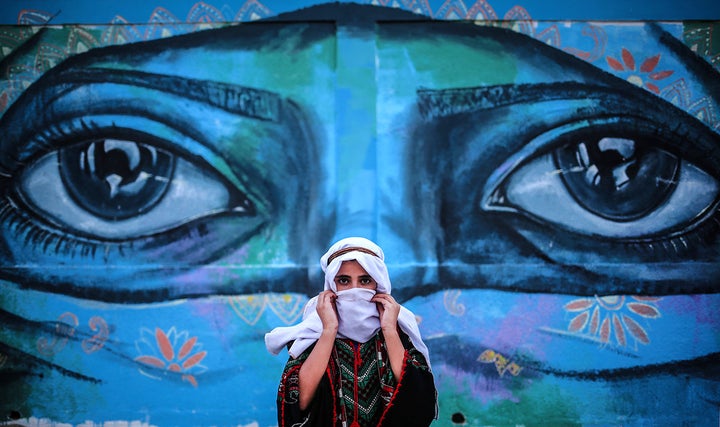 A Palestinian teen participates in a traditional performance during the closing ceremony of UNRWA's (United Nations Relief and Works Agency for Palestine Refugees in the Near East) summer camp, organized for the kids and teens living under the Israeli blockade in Khan Yunis, Gaza.
Anadolu Agency / Getty Images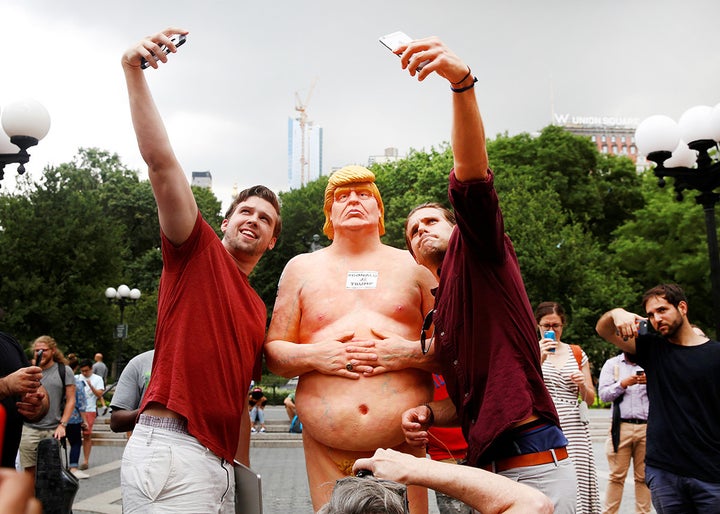 People pose for selfies with a naked statue of US Republican presidential nominee Donald Trump which was left in Union Square Park in New York City.
Brendan Mcdermid / Reuters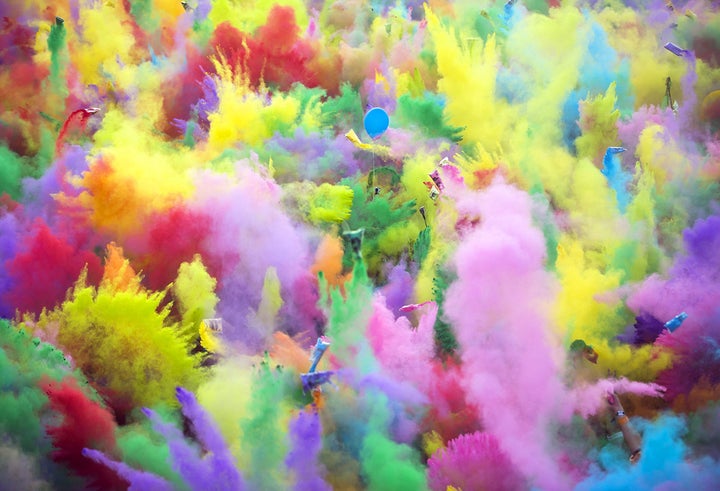 Festivalgoers enjoy a color party at the 24th Sziget Festival in Budapest. The festival is one of the biggest cultural events of Europe, offering art exhibitions, theatrical and circus performances, and music concerts over eight days.
Balazs Mohai / AP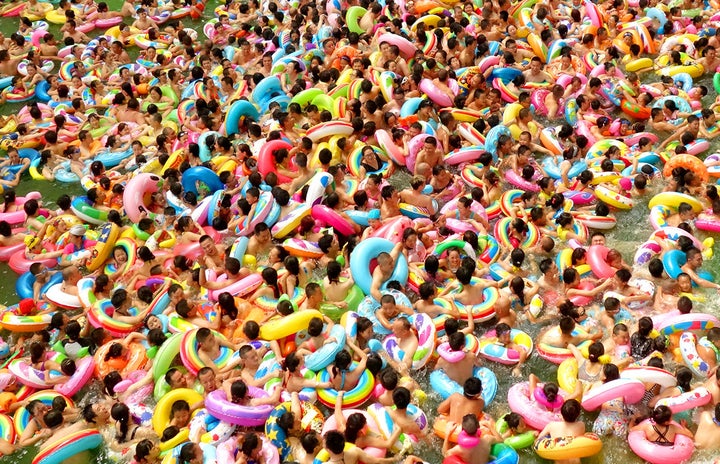 People cool off at an overcrowded swimming pool in Sichuan Province, China.
China Daily Infor / Reuters
Most
,
Photos
,
Powerful
,
This
,
Week