After the annual celebration was abruptly cancelled by organizers, who cited security concerns, the city's LGBT community is pulling together to host a replacement event, the Executive Director of Cleveland's LGBT Community Center tells BuzzFeed News.
Last Thursday, Cleveland Pride, Inc. announced that Cleveland's 28th annual Pride celebration, scheduled for August 13th, would be cancelled due to concerns surrounding "the changing social climate" — but LGBT advocates are determined to host an event in its place.
"Because of the changing social climate, Cleveland Pride did not have enough time to engage in the development of awareness programs and training that we believe is critical in today's environment," president and CEO of Cleveland Pride, Inc., Todd J. Saporito, said in the statement. "Therefore, we regretfully cancelled our 28th annual parade, rally and festival this year."
The event had already been rescheduled once to accommodate for the Republican National Convention, which was held in Cleveland during the week of July 18th.
Kerry McCormack, councilman for Ward 3, told Cleveland.com that the decision to cancel hadn't involved city officials. "The city safety forces, government and people were prepared, excited and very supportive of this event," he said.
In wake of the cancellation announcement, some of Cleveland's LGBT advocates — including Phyllis Harris, the Executive Director of The LGBT Community Center of Cleveland — are working furiously to plan a replacement Pride event.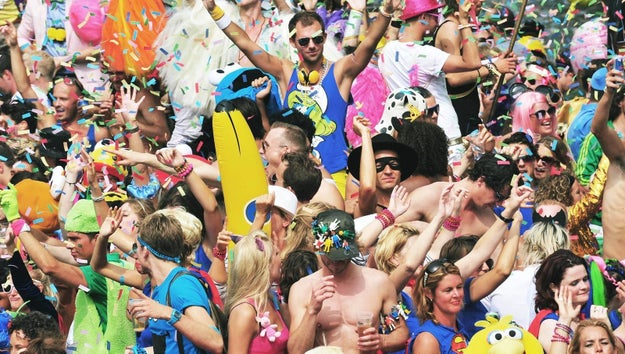 In a phone interview on Monday with BuzzFeed News, Harris explained that she and her team members know as much about the decision behind the cancellation as the public does. "We came together with a representative from Cleveland Pride, Inc., who shared the news with us," Harris said. "We asked why, and we got the same answers that everyone else got in the press release." She added that many of the groups present at that meeting asked if there was anything they could do to change the decision — and they were told no.
With less than three weeks to go until August 13th, Harris and several other groups, including the HRC Cleveland Steering Committee and Stonewall Democrats, are scrambling to put together an alternate event (and give it a name). "It's hard work, but we are Clevelanders; we are proud, we are peaceful, and we believe our city will keep us safe," Harris said.
A public information officer with the Cleveland PD told BuzzFeed News the department would show up wherever a group requested their presence, though they are not directly involved in the planning of any new Pride events. There were no known credible threats to the Pride event at the time of the original event's cancellation, she said.
---
Advocates
,
After
,
Cancellation
,
Cleveland's
,
Hands
,
Into
,
LGBT
,
PRIDE
,
Taking
,
Their