The ultimate sweet and savory breakfast treat.
Move over, Cronut, there's a new food hybrid in town. It's called the everything doughnut.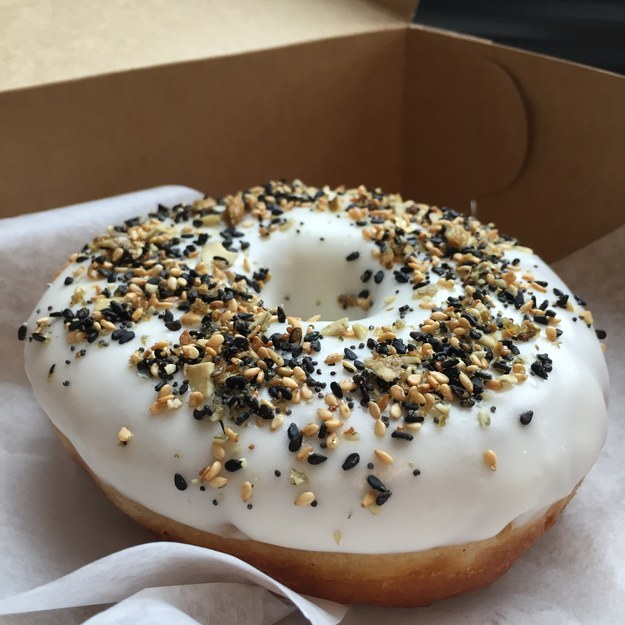 Jon-Michael Poff / BuzzFeed
As you might guess from the name, the pastry is a combination of an everything bagel and a deep-fried doughnut — basically a dream come true for people who like their breakfast sweet and savory.
Now the specifics: The fried yeast doughnut has a sweet cream cheese glaze, which is then topped off with poppy and sesame seeds, garlic, sea salt, and pepitas.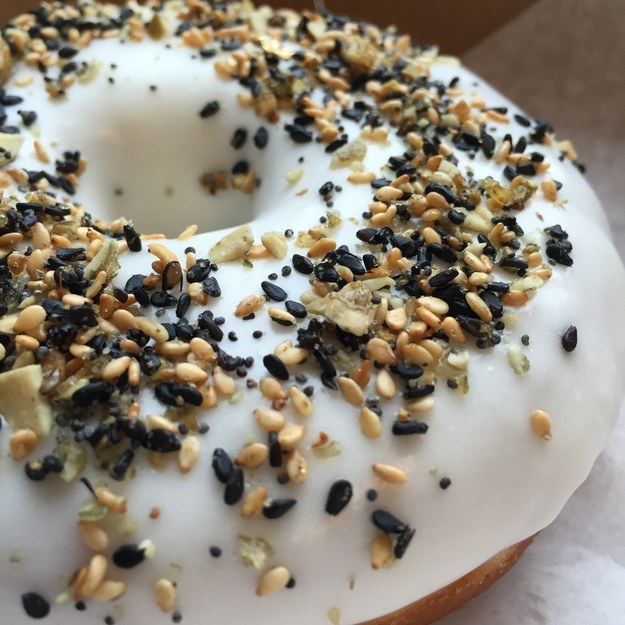 Jon-Michael Poff / BuzzFeed
Reviews so far have been mixed:

---
Absolutely
,
BagelDoughnut
,
Everything
,
Exists
,
Hybrid
,
Insane
,
It's