In which Ariana Grande is all of us.
In case you didn't know, this is excessively talented pop artist and ponytail connoisseur Ariana Grande.
You're probably also aware of Pokémon Go, the video game phenomenon that's currently taking over the entire globe.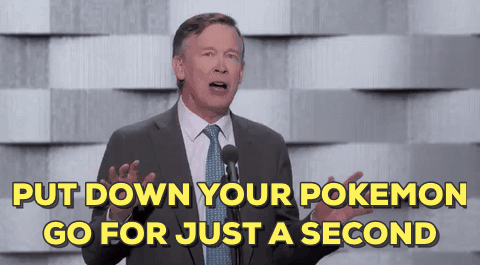 No, Governer of Colorado John Hickenlooper, I won't.
CNN / giphy.com
But it turns out that not even celebrities are immune to the addictive powers of Pokémon Go, because Ariana Grande seems to be literally addicted to Pokémon Go.
Here is a picture of Ariana Grande's face photoshopped on a Pikachu, because yeah, why not?
You'll already know this if you follow her on Instagram, because she is constantly posting Pokédex updates, like when she caught this Dragonair.
---
Ariana
,
Grande
,
Guys
,
Obsessed
,
Pokémon
,
Really