11 ingredients + 1 trip to Trader Joe's = 7 easy vegan meals.
We set out to put together a DIY seven-day lunch plan with just $15 and one shopping trip. The end result? A week's worth of simple meals that anyone can make — whether you're a devoted vegan, a college student on a budget, or just someone who's looking to switch up their lunchtime routine.
Here's your shopping list: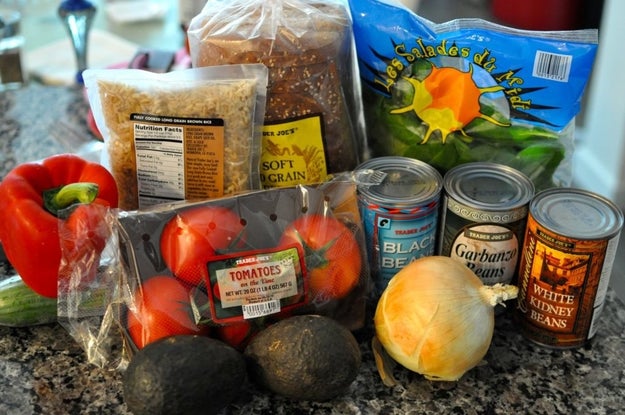 Sasha Kran / Via spoonuniversity.com
Black beans ($0.89)
Chickpeas ($0.79)
White beans ($0.89)
2 avocados ($1.98)
Cucumber ($1.29)
Spinach ($1.99)
Bread ($2.49)
Onion ($.69)
Pepper ($.99)
Rice ($1.69)
Tomato ($0.79)
For a total of $14.48, assuming that you already have olive oil, salt and pepper.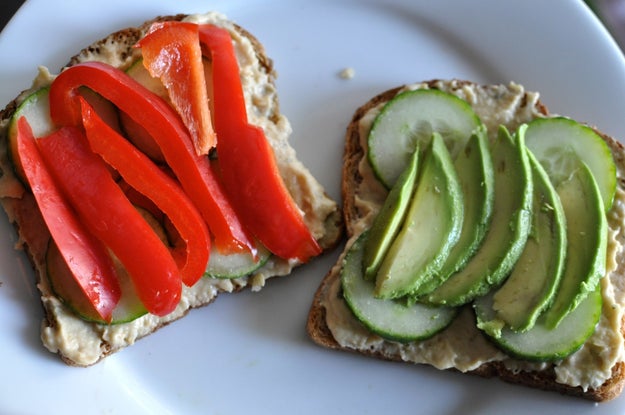 Start your week off on the right foot with this hummus and veggie stack. Make it like this.
Sasha Kran / Via spoonuniversity.com
---
Here's
,
Lunches
,
Vegan
,
Week