A new regulation will punish the owners of insane architecture.
Architecture as weird — if not weirder — than this building that was clearly inspired by three bowls of instant noodles is a common sight in China.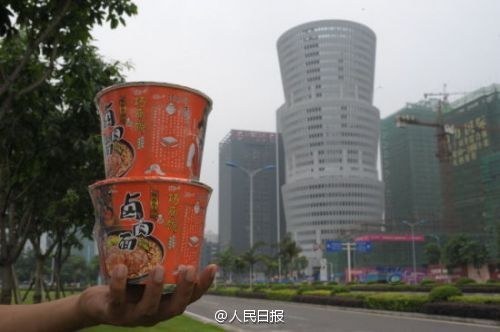 A building near Chongqing train station
People's Daily / Via photo.weibo.com
Like them or not, China's government recently decided to put an end to the ~innovation~ on display. Oddly-shaped buildings will be forbidden, according to guidelines the Communist Party's Central Committee and the State Council released on Sunday.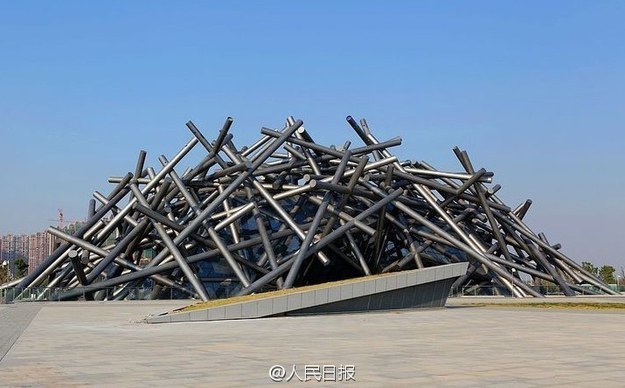 Chinese people think the Hefei Art Gallery is basically a pile of construction ruins, how about you?
People's Daily / Via photo.weibo.com
In 1978, only 18% of the nation's population lived in cities — now it's 50%. With limited space, "bizarre" buildings that aren't "economical, functional, aesthetically pleasing or environmentally friendly" will be forbidden, the guideline says.
Even a Beijing hotel designed to resemble fortune gods from China's mythology can't get an exemption.
China's President Xi Jinping in 2014 told artists not to chase popularity with "vulgar" works but promote socialism instead. Sunday's new guidelines seem like a naturally extension of that thinking.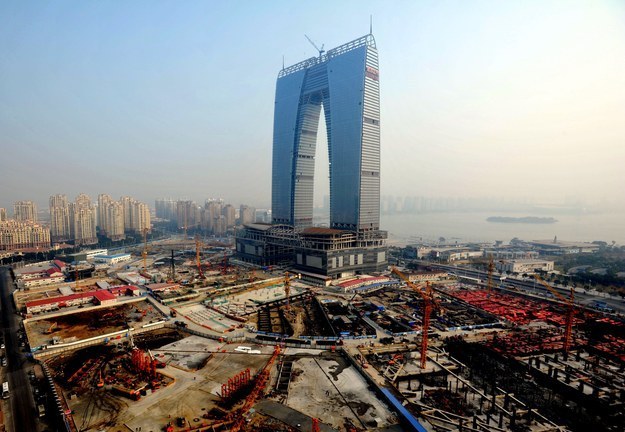 "The Giant Autumn Pants" is the nickname given to this building in Suzhou, Jiangsu. (Autumn pants refer to the kind of pants specifically worn by Chinese people inside their jeans to keep warm to survive the cold weather.)
Str / AFP / Getty Images
---
Buildings
,
China
,
GoodBye
,
Hates
,
These
,
Totally
,
Weird