Give these kids a 100.
Kids are hilarious and most of the time they're not even trying. One place where they truly shine is in school.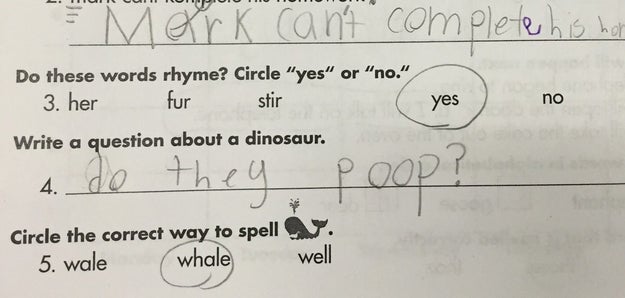 Like this student, who knows Bob, Sam, and Tedison are way better names than square, rhombus, and rectangle.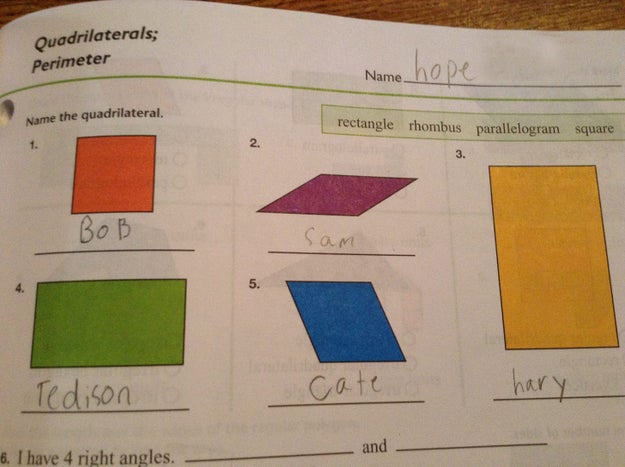 jaredhag23 / Via imgur.com
This student, who put some real thought into his answer.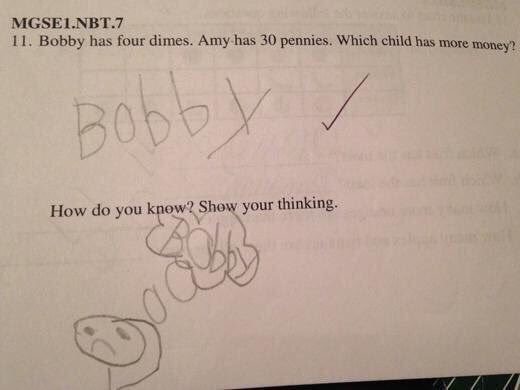 And this one, who knows their shit.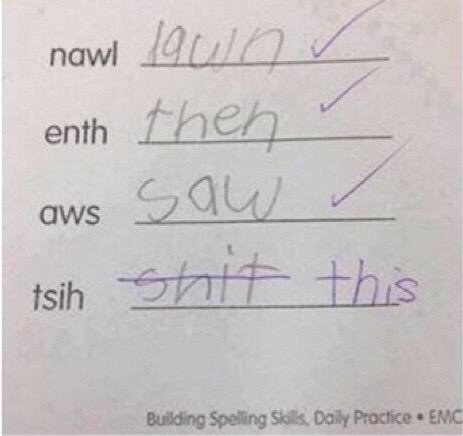 ---
Answers
,
Funniest
,
Homework
,
Seen
,
Show
,
You've