"Most importantly I hope, if anything, it affects a person on some level."
Shawn Cross is a 33-year-old professional artist from Ohio. This year, he is participating in art event known as Inktober. During Inktober, artists from all over the world make one ink drawing a day for the entire month of October.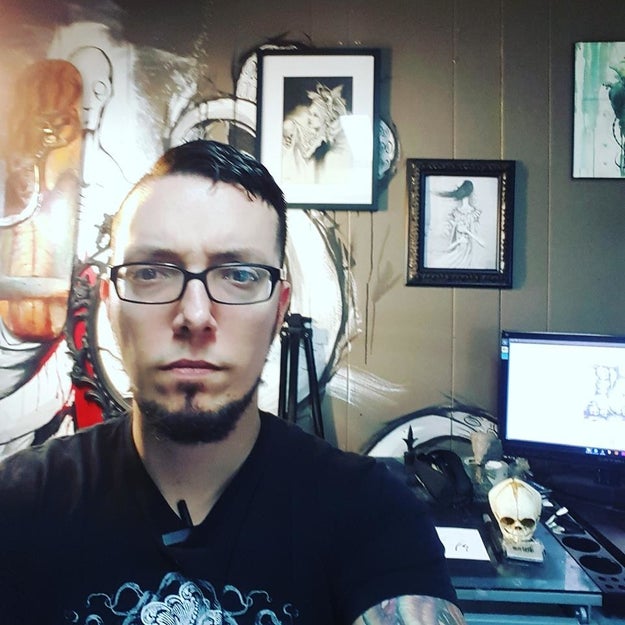 Shawn Cross
Last year, Cross drew characters from The Nightmare Before Christmas. This year, he decided to illustrate various mental health disorders after a fan suggested it.
Dissociative Identity Disorder
Shawn Cross
He describes his style as dark, and didn't want this Inktober to be any different.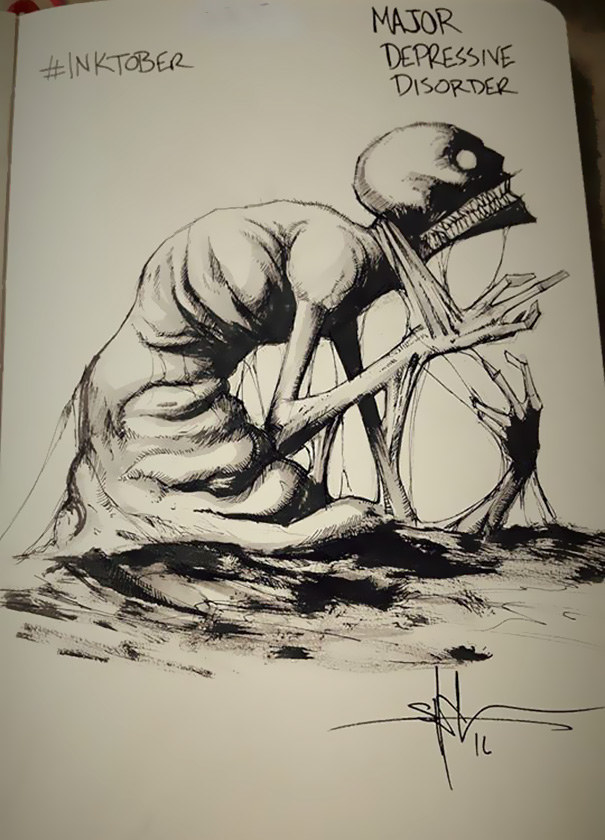 Major Depressive Disorder
Shawn Cross
Before he dives into each illustration, he researches the condition to help him condense it into a singular image, and takes suggestions and recommendations from his fans.
Depersonalization Disorder
Shawn Cross
---
Artist
,
Conditions
,
Drawings
,
Health
,
Highlighting
,
Intense
,
Making
,
Mental
,
This