Everyone needs to get on his level.
Muhammed Saleem is a 27-year-old photographer and game artist from Lahore, Pakistan, and he's recently been using Linkedin to circulate what might quite possibly be the world's most inspirational resume.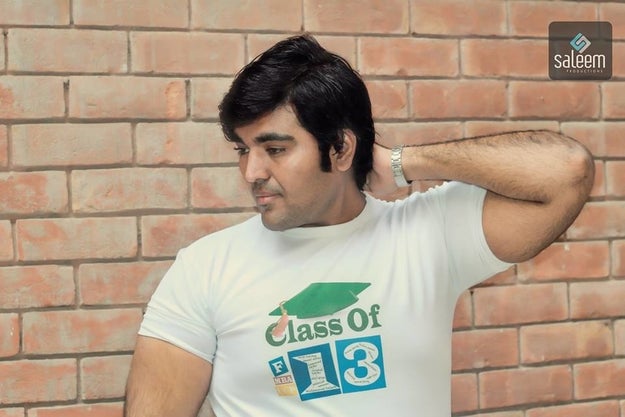 Saleem's resume is actually a whopping 28-page PDF done up like a magazine and it is amazing.
Courtesy of Muhammad Saleem
It's full of really fierce photos of Saleem and some really good quotes. Like this one: "Just keep moving forward and don't give a shit about what anybody thinks. Do what you have to do, for you."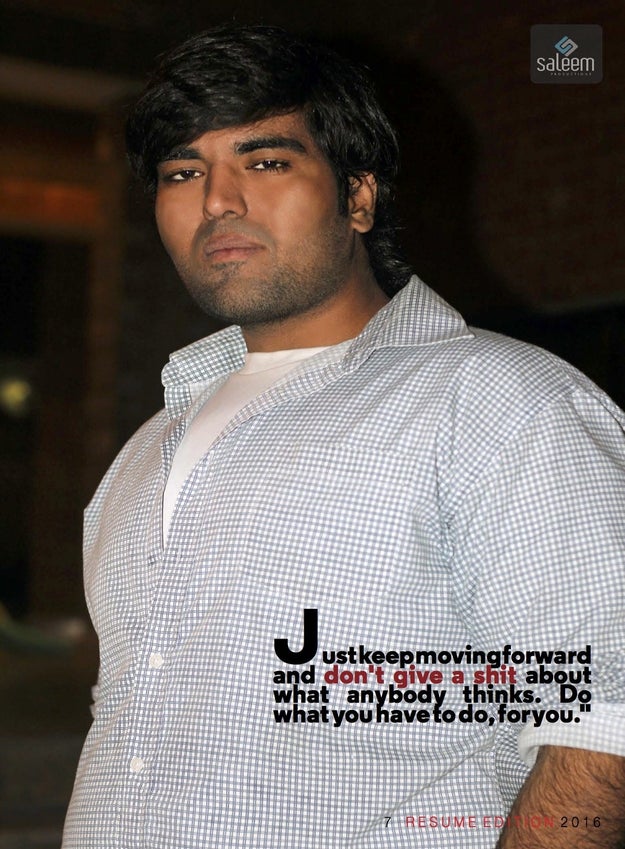 Courtesy of Muhammad Saleem
It's got all the usual (boring) resume stuff in it.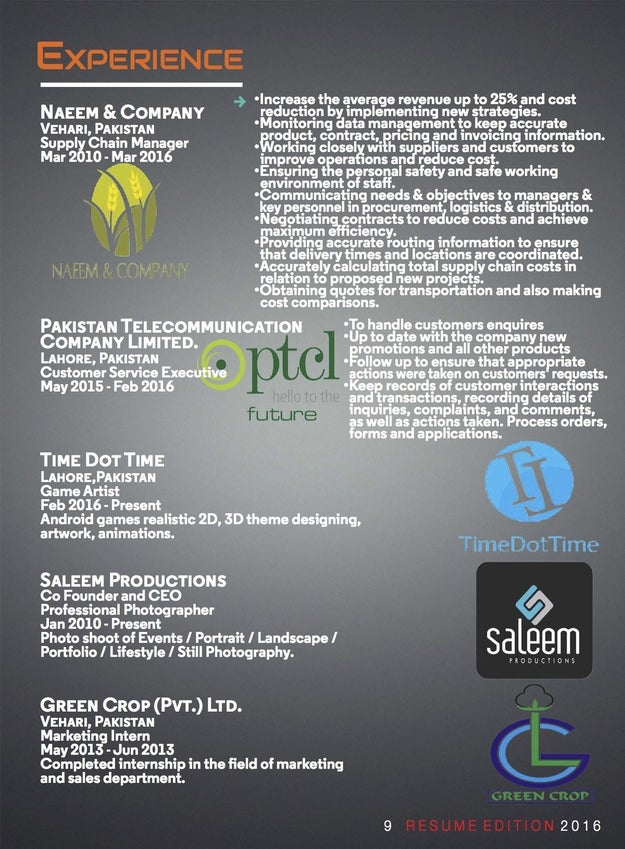 Courtesy of Muhammad Saleem
---
28Page
,
Dude
,
Ever
,
Inspiring
,
It's
,
Made
,
Most
,
Resume
,
THING
,
This