A former Aussie MP has argued Donald Trump's "grab them by the pussy" comments are a "victory for women".
But the true star of Cameron's ridiculous rant was Sky News presenter Janine Perrett's shady side-eye.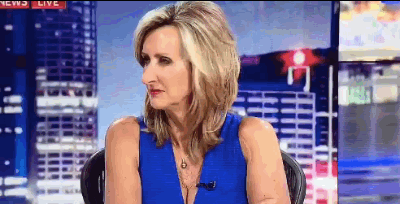 "The Trump conversation, what it tells you is that in the private moment, at the end of the day, when the bloke is sitting down with his mates the thing that his mind turns to is the female of the species," argued Cameron.
Sky News
"The female is the celestial body around which the male orbits."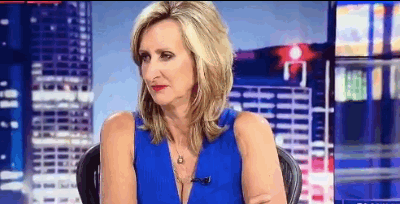 "She is the dominant figure in human history. The rise and fall of civilisations may be renamed 'who gets the girl'."
Sky News / Via Twitter: @BenFordham
---
Donald
,
Presenter's
,
Ranting
,
Reaction
,
Supporter
,
This
,
TRUMP
,
Withering